Is there anything better than sinking your teeth into a juicy burger? How about pulling that first chip from a pile of hearty nachos? It's reasons like these that people love pub-style food—and it's why Moe's Crosstown Tavern is proud to serve up some of the best menu options for dinner in Charleston, SC!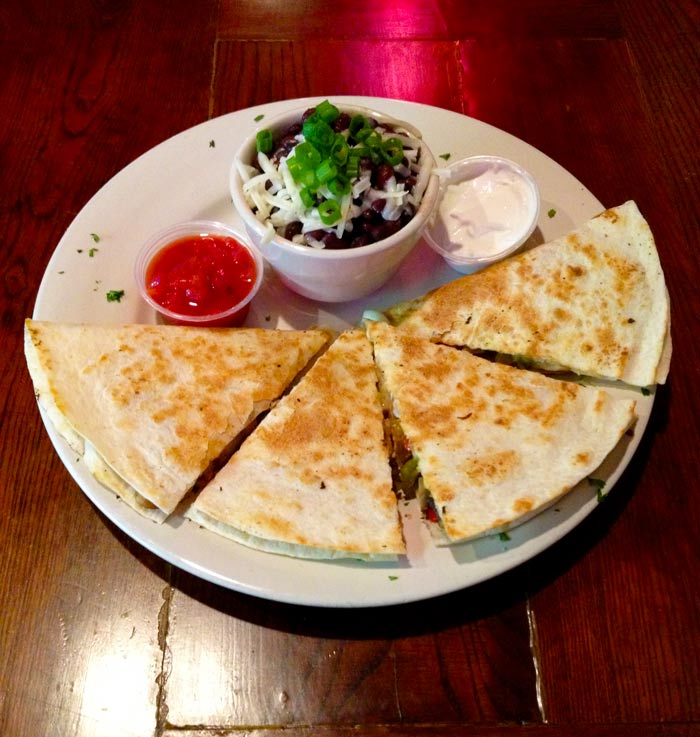 Appetizers
What's a tavern dinner in Charleston, Drum Island, Mt Pleasant, James Island, or North Charleston, SC without a mouth-watering selection of appetizers? We bring all of the classic favorites to the table—including freshly prepared wings with over 15 different sauce options! We've got mozzarella sticks, fried shrink, bean dip, jalapeno poppers, chicken tenders and more, all waiting to be enjoyed by you or a group! We also offer special late-night appetizers Thursday, Friday, and Saturday 11pm to 1am.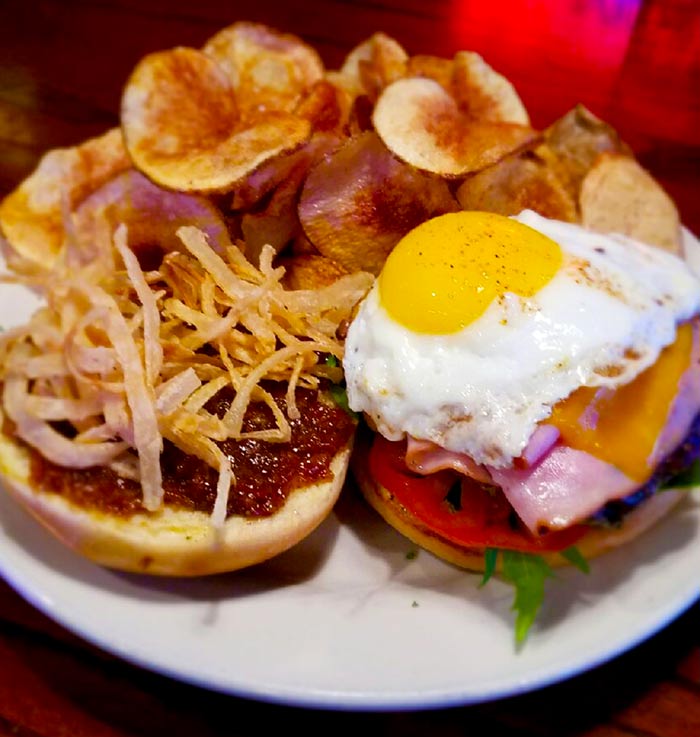 Burgers
Our pub-style burgers are well-known throughout the area! Choose from class favorites like a BBQ Bacon Cheddar burger and a BLT, as well as out-of-this-world options like our Goat Cheese and Poblano burger!
Craving a burger that's off-menu? No problem! We welcome "build your own" combinations and have a stock of ingredients that allows you to make the perfect burger for your tastes. Pick your ingredients and we'll compile them into a burger you'll never forget!
Sandwiches and wraps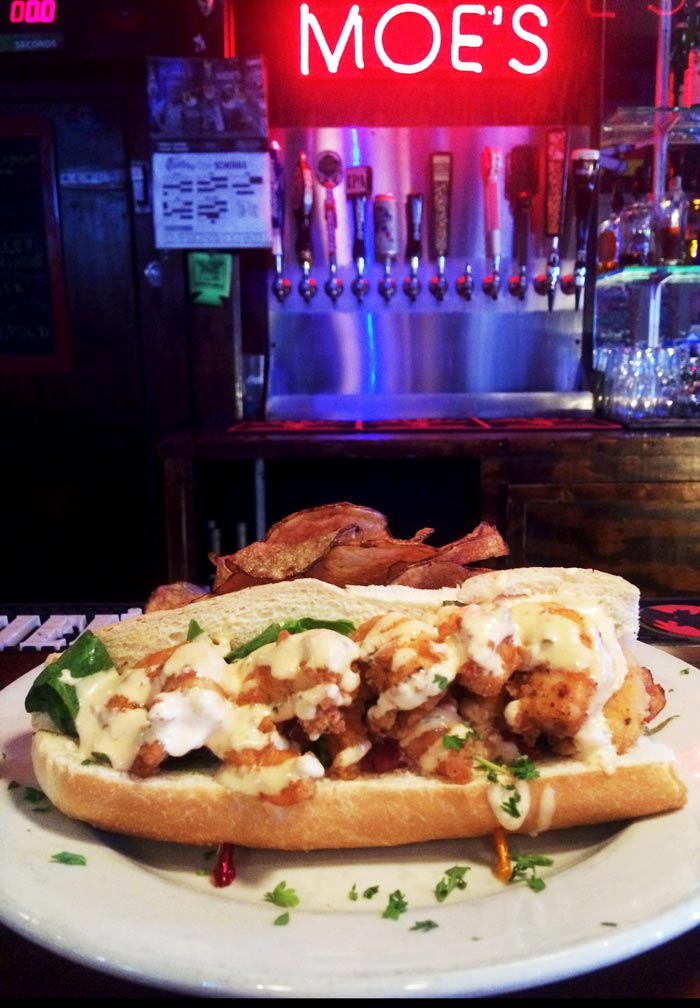 Not in the mood for a burger? Get your hands on a pub-style sandwich instead! Our menu boasts a wide variety of classic favorites, including a Rueben, a club, a BLT and a Monte Cristo. Want something hearty and filling? Give our Po' Boy or Creole Cake a try! We're also home to an amazing Philly Cheesesteak and Tim's Signature Chicken Parm.
If you're looking to dine on the lighter side, we have a full selection of wraps to choose from as well. Buffalo Chicken and Bronco are two popular favorites, as well as our Southwest Chicken and Santa Fe options.
With so many tasty menu items and drinks—all affordably priced and made fresh to order—we're certain you'll always find something appealing when you sit down to order a dinner with us! Contact us, then swing by Moe's Crosstown Tavern today, grab a menu and put in your order.